The concert, in honor of the 150th anniversary of the birth of Lorenzo Perosi, will be held on November 26, 2022
HERE THE ORIGINAL ARTICLE ON ILNUOVODIARIO.COM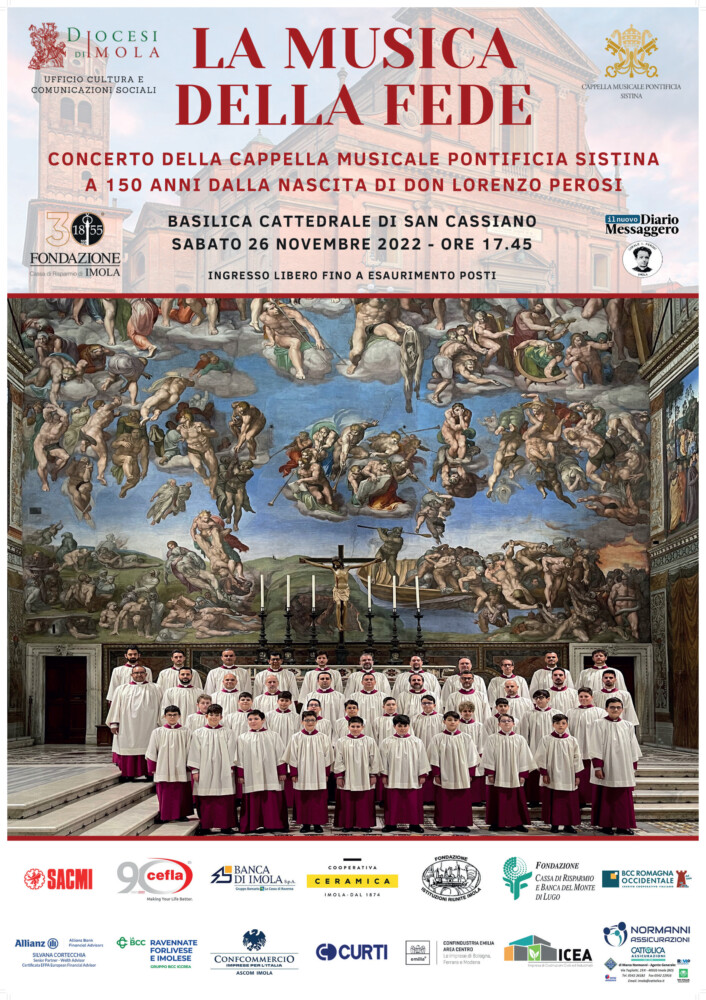 The cathedral of San Cassiano will host the polyphonic choir of the Vatican City, to commemorate the 150th anniversary of the birth of Monsignor Lorenzo Perosi, one of the most important and prolific composers of sacred music between the 19th and 20th centuries and who was a chapel master in Imola before being appointed perpetual director of the papal Sistine Music Chapel in 1898 by Pope Leo XIII.
The date to be marked on the calendar is Saturday 26 November, at 5.45 pm.
The concert is organized by the Culture and Social Communications Office of the Diocese of Imola, in collaboration with the Cassa di Risparmio di Imola Foundation and Il Nuovo Diario Messaggero. Free admission subject to availability.