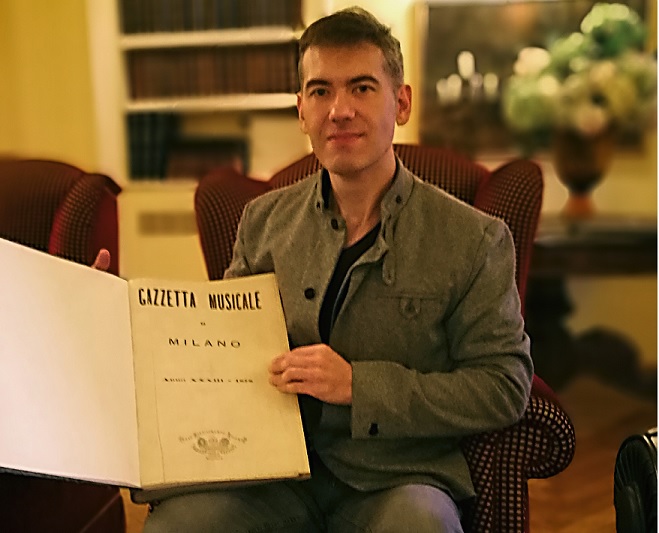 "Farewell to Airon" by Roberto Brambilla is  available for streaming and download on the stores online starting today. The track has been composed to celebrate Sir Peter Maxwell-Davies. Maestro Brambilla has played the old piano to celebrate his teacher who passed away two years ago. The title recalls "Farewell to Stromness", one of most famous songs by Peter Maxwell Davies, and connects it to Airon, Sanday Island (Orkney, Scotland) where the English composer lived until he died.
The piece has been released by BAM one month after the great success of "No Black No Fashion", the soundtrack of the short film "No Black No Fashion" projected at the European Parliament in Brussels during the "Fashion Dresses Peace – World Conference of Women, Fashion and Design".
NEXT APRIL IN USA. Maestro Brambilla is preparing his participation in the important event that will held in Tampa (Florida) next April. His music will be performed at USF New Music Festival & Symposium at the Barness Recital Hall on April 6th at 7.30 pm.
Il nuovo singolo di Roberto Brambilla, "Farewell to Airon", è disponibile per streaming e download sui principali negozi online. Il brano è stato composto in onore di Sir Peter Maxwell-Davies. Il Maestro Brambilla ha voluto celebrare il suo insegante scomparso due anni fa suonando un vecchio pianoforte a muro. Il titolo riprende quello di uno dei lavori più famosi del compositore Peter Maxwell Davies, "Farewell to Stromness," e lo collega ad Airon, Isola di Sanday (Orkney, Scozia), dove il Maestro inglese abitava e da cui è partita la bara trainata da un trattore quando egli morì.
Il singolo è stato pubblicato da BAM ad un mese esatto dal grande successo di "No Black No Fashion", colonna sonora del cortometraggio omonimo proiettato al Parlamento Europeo di Bruxelles in occasione del Congresso mondiale delle donne, della moda e del design "La moda veste la pace", promosso da African Fashion Gate.
NEGLI STATI UNITI AD APRILE. Il Maestro Brambilla sta preparando la sua partecipazione ad un importante evento che si svolgerà a Tampa (Florida) nel prossimo aprile. Il compositore italiano parteciperà infatti al USSF New Music Festival & Symposium, il prossimo 6 aprile alle 19.30 alla Barness Recital Hall.