---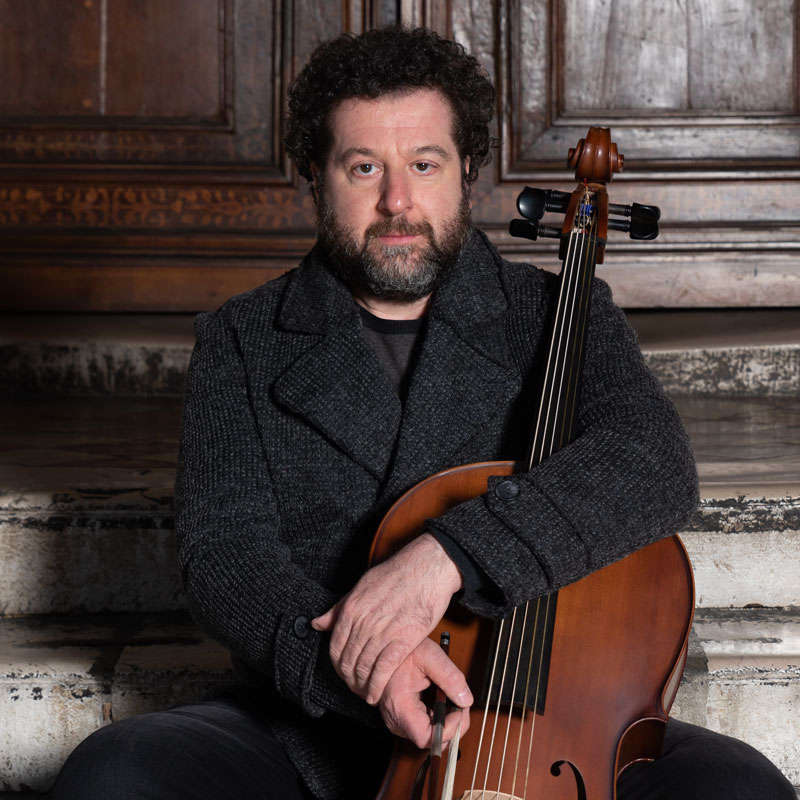 ---
Doctorate in Musicology (Summa cum laude) at the Pontifical Institute of Sacred Music, he trained in the Conservatories of Reggio Emilia, Castelfranco Veneto, Venice and Rome (Santa Cecilia) in the following disciplines: Cello (with honors), Viola da gamba (with honors), Sacred Music (with honors), Gregorian Chant and Organ. He specialised in choir conducting with Marco Berrini at Corso G.M.Rossi in Loreto (AN).
He has performed over 500 solo-chamber concerts in various European countries, Africa and the United States. He has also recorded several CDs of contemporary music; he taught String Quartet, Cello and Choral Singing at the Conservatories of Genoa and Castelnovo Monti (RE) and was Music Director of the Diocesan Institute of Sacred Music in Treviso. He teaches cello, history of music and theory, analysis and composition at the Marconi Music High School in Conegliano (TV) and viola da gamba at the Michelangeli Music Institute.
He is the founder of Gli Archi Italiani, a group that has collaborated with several soloists, composers and conductors, with programs also dedicated to musicological research. He has collaborated for years with the Icarus Ensemble, a group specialised in contemporary music. He curates exhibitions of musical instruments and is invited to international conferences on the cello and organ building.
For several years he has been interested in the art of organ building through design consultancy, the promotion of restorations and the publication of monographs; he is accredited by the CEI and the MIBACT as a cataloguer of pipe organs and is a member of the Council of Organs of the Diocese of Vittorio Veneto. He publishes for the Giuseppe Serassi Cultural Association, the Vatican Apostolic Library and the British Institute of Organ Studies.