---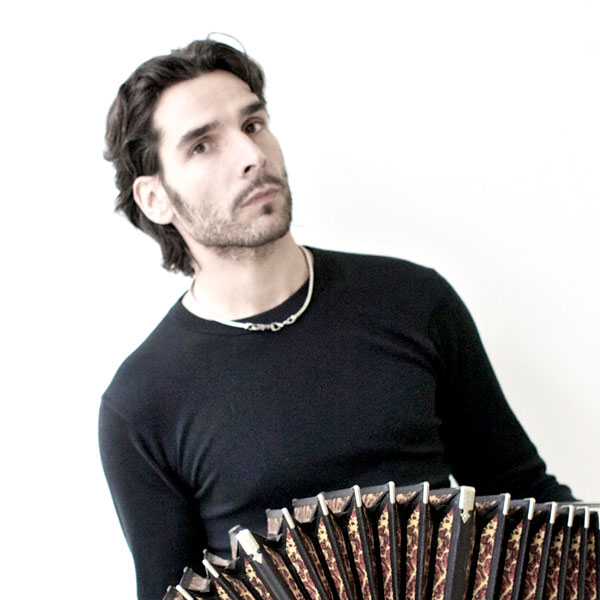 ---
Gino Zambelli
Originally from the Principauté de Monaco he graduated at the "Giuseppe Verdi" Conservatory of Milan in Jazz Accordion and at the Conservatory"Luca Marenzio" of Brescia in Oboe.
Accordionist and eclectic Bandoneonist who moves between classical music and improvisation, is considered one of the best talents of the new Italian Accordion school "(Amadeus December 2011).
Since 2010 he has collaborated with the soloists of La Scala in Milan and he works as a soloist in various national and international orchestras. Among the most important performances: "Pas de Deux" by P. Ugoletti for guitar and orchestra accordion, the double concert by Astor Piazzolla with the Italian female orchestra , "Ulysses between plots and games" by R.Cacciolla, "Orizzonte" by M.Betta with the orchestra of the Brescia and Bergamo piano festival international conducted by Piercarlo Orizio, concert for the Accordion Guitar and Orchestra (Giulio Tampalini guitar, Brescia's string orchestra), "Gitanos" for Orchestra Chorus guitar and Accordion by P.Ugoletti (Chorus Orchestra of the Conservatory of Brescia, Giulio Tampalini Chitarra, conductor Silvio Baracco), "Long Drinks Concerto" by M. Nodari for Accordion and Symphonic Orchestra, Bossa Monocromatica by Roberto soggetti for Accordion and Symphony Orchestra, Concerto for Accordion and Symphonic Orchestra by P. Ugoletti (with the Philarmonic Orchestra of Touluca Mexico),Philarmonic Orchestra of  Wuhan China with Adios nonino and Astor Suite for Bandoneon e Orchestra conducted by James Lee, he has playes with Oscar winner Nicola Piovani,.
He has recorded numerous records : "Cantabile" by Nicola Piovani, with the Sony label; "Concert for Accordion Guitar and Orchestra" by Paolo Ugoletti, for the Brillant label; December 2011 Amadeus disc for the 150th anniversary, "TrioAdar", for the Amadeus label; "The Snare duets" by Paolo Pellegatti, for the Limen Music label; "Chutzpah", for the Dodici Lune label; "GinasteraTango5", for the Movimento label, "Brick Dance" by Giuseppe Cacciola, with the Patahaus label; "Tango Invisible"; "Tango Pichuco"; "Baila" by Tonino Carotone, for the new music international label.