---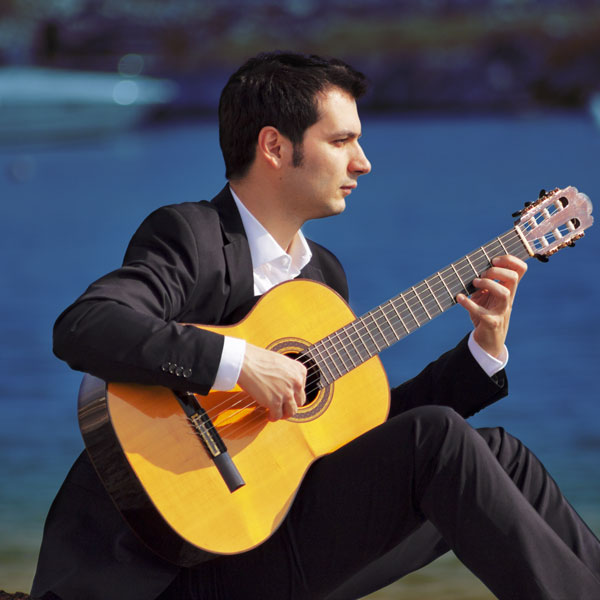 ---
Ilario Lombardi was born in Manfredonia (FG), in southern Italy, on 7/11/1989. Initiated to the study of classical guitar by Pietro Prencipe and Luciano Pompilio, he graduated from the "U. Giordano" Conservatory of Rodi Garganico (FG) at the age of 18, finishing his ten-year academic studies in five years and as a private student .
Subsequently he continued to improve with Maestro Marco Salcito for three years at the same Conservatory and attended masterclasses with world-renowned masters such as Marcin Dylla, Pavel Steidl, Carlo Marchione, Aniello Desiderio, Timo Korhonen, Giulio Tampalini, Paolo Pegoraro, Thomas Offermann, Andrea Vettoretti, Adalisa Castellaneta, Giuseppe Caputo, Dale Kavanagh, Thomas-Friedrich Kirchhoff.
From the age of 14 until today he has participated in numerous national and international competitions, winning 12 prizes and has been included in the billboards of various concert reviews as the only solo guitarist.
He taught privately and at the L.U.C. of Manfredonia; since November 2011 he has been a guitar teacher at public schools (titular since 2013) and moved first to Sicily, then to Campania, where he currently works at the "Ferdinando Russo" secondary school in Naples.
In the past, in addition to his activity as a soloist and didactic artist, he composed, arranged and played songs of the heavy metal genre, performing throughout Italy, France and Spain, creating 3 demo CDs, 1 promo CD, 2 7 "vinyls (co-produced from 31 labels in Italy, Greece, France, Spain and England), a live cd and participating in an international compilation of some Brazilian labels.