---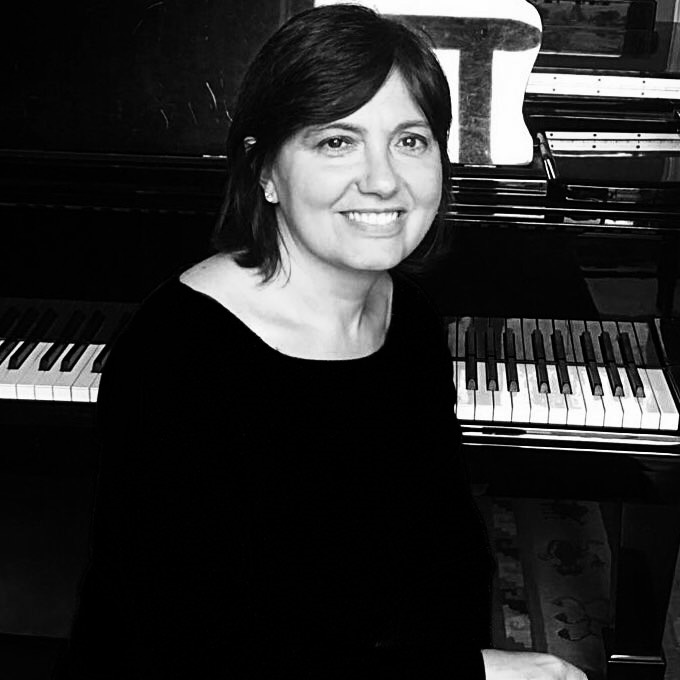 ---
Graziella Concas was born in Catania in 1970. She graduated in piano with honors and honorable mention at the Vincenzo Bellini Music Institute in Catania under the guidance of Franca Zinghini. Then she studied with the following Masters: Perticaroli, Gornostaeva, Catania, Petroushansky, Masi, Filippini, Vismara, De Buchy. She won numerous national and international competitions. She performed first soloist and chamber music by contemporary composers such as Marco Betta, Aldo Clementi, Francesco Pennisi, Giovanni Sollima, Lawrence-Toscano, Roberto Carnevale, Marina Leonardi, Alessandro Solbiati, Giovanni Ferrauto.
For 25 years now she's been playing with the chamber ensemble L'Offerta Musicale Ensemble. Together with Roberto Carnevale she performed the integral of the double concerts of J.S. Bach with the West Chester University Orchestra and piano production for two Mozart pianos. She has recorded for City record, for CIMS, for classic Nen-Cd, for Suvini Zerboni and for BAM.
She holds a chair of principal piano at the Vincenzo Bellini Institute of Musical Studies in Catania.