---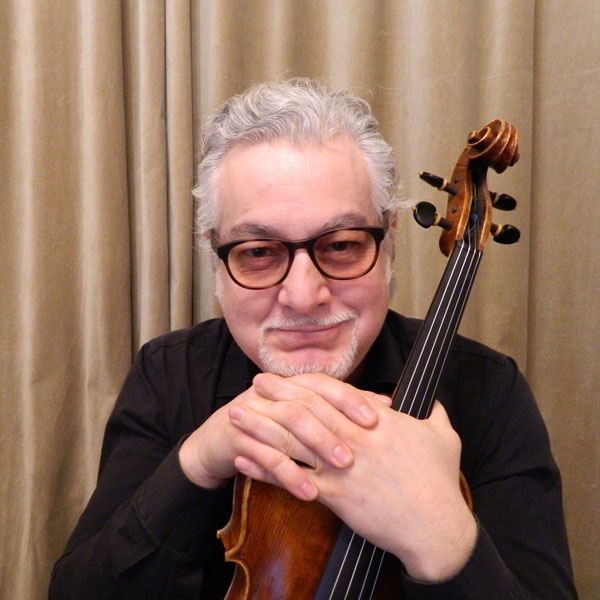 ---
Born in Taranto, he studied and graduated in viola at the G. Verdi Conservatory in Milan, under the guidance of Maestro Renato Riccio.
He won numerous scholarships and competitions, such as the "Premio Minetti" in Cremona, "Concorso F. Schubert" in Tagliolo Monferrato and "Concorso di Vittorio Veneto". He also won the selection for the European Community ECYO Orchestra, with which he toured in France, Spain, Scandinavia, United Kingdom and Germany, under the direction of Bernard Haitink.
He has worked as first viola with important orchestral formations such as Engelberg Chamber Orchestra, Sassari Symphony Orchestra, Italian Contemporary Ensemble, Guido Cantelli Orchestra of Milan, Turin Philharmonic Orchestra, RAI National Symphony Orchestra, Pomeriggi Musicali of Milan, Orchestra of Teatro Carlo Felice of Genoa, Italian Philharmonic Orchestra of Piacenza, Musici of Parma and with chamber groups I Cameristi della Scala and Collegio dei Musici, the latter directed by Gianandrea Noseda.
In chamber music formations, he performs alongside musicians such as Raina Kabaiwanska, Arnold Bosman, Enrico Fagone, Corrado Giuffredi, Mauro Rossi, Roberto Baraldi, Sergej Galaktionov, Michael Guttman, Roberto Ranfaldi and Christoph Hartmann, just to name a few.
He successfully faces the solo repertoire, boasting performances such as Concerto for viola in C minor by JC Bach, Concerto in G major by Telemann, Andante and Rondò Ungherese by C. M von Weber, Sinfonia Concertante for violin and viola by W.A. Mozart, Brandenburg Concerto No. 6 by J.S. Bach, Romance for viola and orchestra by A. Bruch, in addition to the Folk Songs by L. Berio, the two Lieder for mezzo-soprano, viola and piano op. 91 by J. Brahms and Trauermusic by P. Hindemith.
He currently performs intense activity as a first viola.