---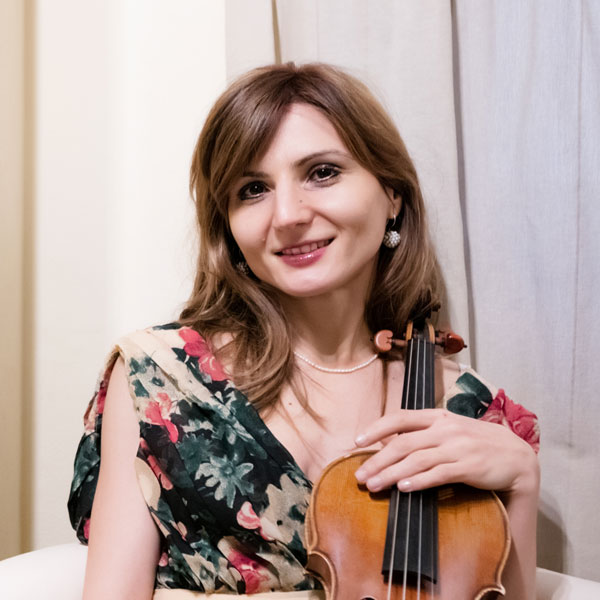 ---
Anca Vasile, born in 1979 in Romania, began her violin studies at the age of 4 in Tulcea, her birthplace. Later on, she attended Music High School ìGeorge Enescuî and National University of Music in Bucarest until 2005. After moving to Italy in 2006, she began studying at National Academy S.Cecilia in Rome, enrolling to a Master Degree in Violino, under the guide of Domenico Nordio, graduating successfully in 2009. 
She won nine national prizes in Romania and three international prizes, in particular the last one in 2010 as a soloist at ìRovere díOroî International Competition. She participated at several great international competition such as ìQueen Elizabethî in Brussels, ìViolin Mastersî in Montecarlo and played as a soloist for Bucarest Wind Orchestra, Lyceum Strings, Orchestra of National University of Music, the orchestras of Ramnicu Valcea, Galati and others. 
Working as a violin teacher at Brescia and Darfo Conservatory since 2012. She recorded CDs with music of the Italian contemporary composer Alberto Bonera. Part of several chamber ensembles, she played concerts in Romania, Moldavia, Austria, Italy, France, Germany, Sweden, Switzerland, Denmark, Monaco, Belgium, United Kingdom, Netherlands and others.