---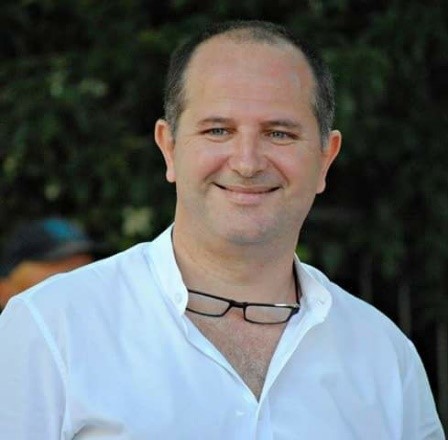 ---
Guido Poni was born in Pisogne (Brescia) in 1968. He obtained the degrees in Trombone in 1991 and Basso Tuba in 1994.
Pupil of Maestro Filippo Cuscito, Maestro Andè Waignein and Maestro Armando Saldarini, he is the director of Bande Musicali di Artogne e di Gianico; he is also the director of Corpo Musicale Viribus Unitis di Gavardo since 2011 and Banda Cittadina di Desenzano del Garda since 2014.
Guido Poni is a Professor in the masterclasses addressed to instrumentalists and directors. Moreover he is the artistic director of "Associazione Musicale Arte Nova" for which he cares for the masterclasses of instrumental enhancement and summer campus for kids.
He is National Counselor of Anbima, the most important institution representing the Italian music bands.
He published "Musica: linguaggio universale", edited by BAM International (2017).