---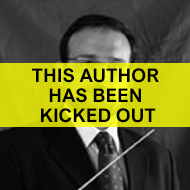 ---
THIS CD HAS BEEN REMOVED FROM THE MARKET
THIS AUTHOR HAS BEEN KICKED OUT
Filippo Cangiamila was born in Palermo in 1980.
In 1999 he graduated in trombone with highest honours under the guidance of R. Degola and in 2004 he graduated in Composition, also with highest honours, under A. Meoli, at the Conservatory O. Respighi in Latina (Italy). He later received a degree in Band Composing and Conducting and a degree in Orchestral Conducting (with B. Montebello).
Currently Filippo Cangiamila is Assistant Director in the National Corp of Polizia Penitenziaria Band. As a composer he won several competitions: Licinio Refice Award (second prize 1998), Oreste Sindici Award (third prize 2004), Valentino Bucchi Award (first prize 2004), Contemporaneamente Award (second prize 2006), G. Palatucci Award (second prize 2010, first prize not awarded).
His compositions are published by Scomegna, Wicky, Mulph and BAM. He is a complete and polyhedric musician: in the past he was second and first trombone of the Orchestra Sinfonica di Roma (2002-2007) and euphonium player with the National Band of Guardia di Finanza (2008-2012). He collaborated with Ensemble Algoritmo, Haydn Orchestra of Bolzano and Trento, Teatro Lirico di Cagliari, Accademia di S. Cecilia di Roma, Teatro S. Carlo di Napoli, Teatro La Fenice di Venezia.
Filippo Cangiamila has performed in St. Petersburg, Belgrade, Berlin, Madrid, London, Athens, Amsterdam, Krakow, Warsaw, Brasilia, Rio de Janeiro. He is a founding member, artistic and musical director of the Italian Brass Band, which after just one year of activity, under his direction won the 38th European Brass Band Championship 2015 in Freiburg im Breisgau in the Challenge category.
In 2016 they won Second Prize in the same category and First Price in the First "Italian Brass Band Championship". He was the teacher at the first Conducting Technique Course organized by the Italian Brass Band and he is often invited as guest conductor and teacher in masterclasses for band conductors nationwide.
In August 2015 Filippo Cangiamila was invited to the 6th 'Festival dei Maestri' in Collesano (Palermo, Sicily) dedicated solely to his compositions for band.