---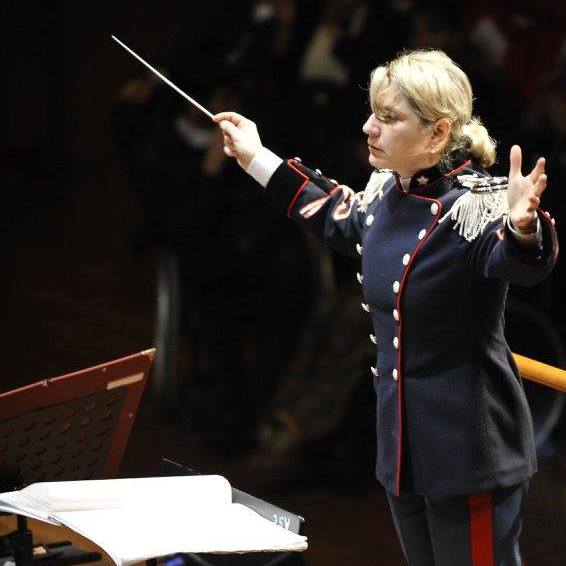 ---
Antonella Bona has graduated in "Instrumentation for Band" and "Choral Music and Direction of chorus".
She followed numerous course of "Direction of band" and has achieved near the Advanced School of Music "Musical Academy Pescarese" the diploma of the Course of Improvement in "Direction of Band" under the guide of the M° Fulvio Creux.
She has written articles for numerous musical reviews and is author of compositions and transcriptions, published from the musical editions Santabarbara, Ludo, Eufonia, Scomegna and Music Study of London. Some among these have been executed, among other things, from the "Breaths of the Theatre of the Work of Rome" on RadioTre, from the bands of Military Navy and the Army; many its agreements have been inserted in the repertorio of Steven Mead, than it has affected them cd "Beautiful Italy".
As director host Antonella Bona has been on the podio of several orchestras; in season 2003 City of Fisciano has been Master Director of the "Great Band Concert", with which it has held beyond 40 concerts in all the south Italy. In the USA it has directed the "Tara winds" of Atlanta and near the University of the Southern the Mississippi.
In 2007 the national competition for Master Vice she got the charge of "Director of the Band of the Italian Army", with which she has directed many paces within concerts to Rome, Verdi festival in Parma and the Conservatory of Turin, Berlioz Festival in France.