---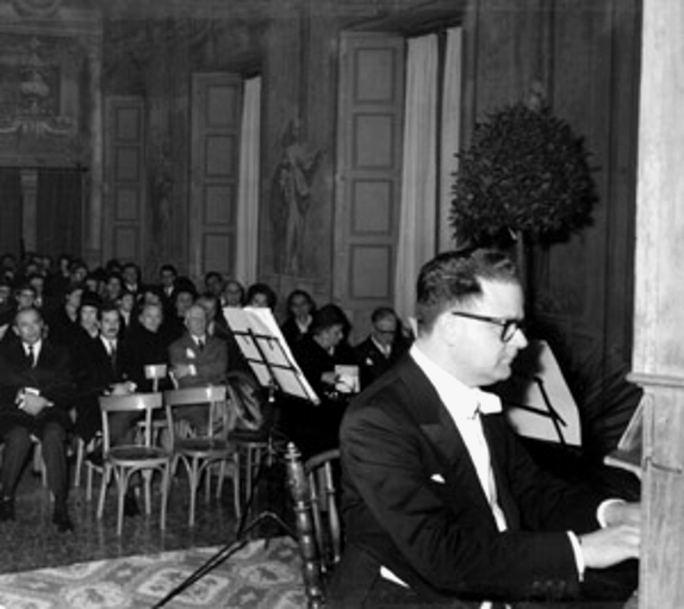 ---
Giuseppe Zanaboni (1926-1996)
Composer active since the early musical beginnings has to its credit many works of wide interest and three operas met with warm success. Innovative, constantly changing, he knew expertly become modern and competitive with the times who lived and other contemporary composers. This peculiarity contributed intensively to make unstoppable their organist, conductor, composer and teacher.
As a solo organ played in the major cities of Europe and America, Canada and Mexico, for the institutions most qualified, holding concerts on some of the organs most famous and prestigious in the world. Present in the most important international festivals, was constantly called to serve on the juries of several organ competitions such as the "Bruckner" in Linz, the "Bach" in Prague and "Liszt" in Budapest.
The concerts and numerous recorded CD contributed to the discovery and exploitation ofthe ancient Italian organs; about their history and construction and interpretation of the ancient Italian music was invited to hold master classes and seminars in major conservatories, universities and colleges abroad as the R. Schumann Conservatorium of Dusseldorf or the University of Lexington (KY), Tallahassee (FLA) , Princeton in the USA, the Royal College of Music in Stockholm, and the American University of Haverford and Urbana.
He was a proponent of the passage in the State Conservatory of Music School "G. Nicolini "of Piacenza, where he was Director of the role after having taught for 22 years, from 1949 to 1968, general music culture, exercise orchestra, organ and composition. Present in the
Encyclopedia of Music Utet and Rizzoli-Larousse, was also quoted by the "Who's Who in Music 'English and included in" Men of Achievement "in Cambridge. In 1993 he obtained, by the American Biographical Institute, nominated as "Men of the Year 1993".