---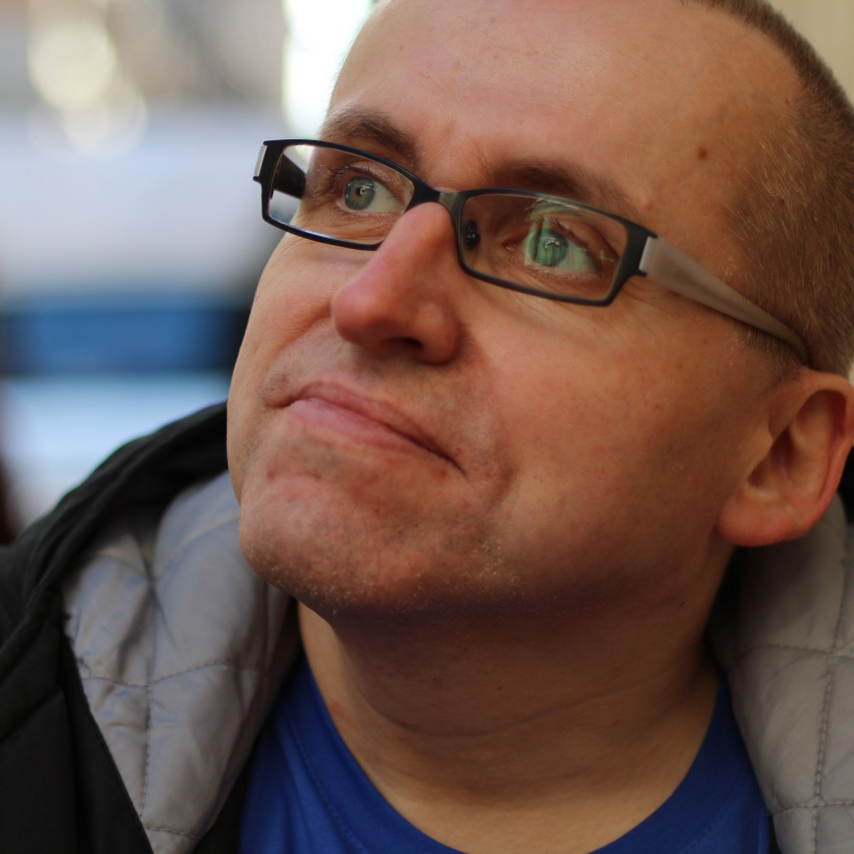 ---
I was born in 1964 in Kristiansund, a city on the western coast of Norway, built on a cluster of islands, four of them are inhabited with a total population of around 25 000. The area has been inhabited since 8000 B.C.
I attended the city music school playing the viola and piano from 1972 to 1980. At the high school from 1980 – 83 I followed the music program. I played viola in the semi professional Kristiansund Symphony Orchestra from 1979-83, and in different chamber ensembles during those years.
In 1983 I was accepted as a student in composition at the Norwegian Academy of Music under prof. Lasse Thoresen where I studied until 1988. From 1991-93 I continued to study composition under prof.dr.h.c Witold Szalonek in his composition class at the Hochschule (now Universität) der Künste Berlin. I've taken up my studies for a Master (MA) in applied music theory at the Norwegian Academy of Music in autumn 2015. I started in 2011 but I couldn't finish in December 2012 due to severe illness. (see «Some words on illness» at the end of this page)
Since 1994 I've dedicated my life to full time composing. Before that, I've worked in a youth club, as a teacher in music schools in Oslo, Bærum and Bergen, as a music copyist and engraver, and as a freelance sound engineer at the Henie-Onstad Art Center, amongst others.
I've received many scholarships, and was granted a two-year full time scholarship from the Norwegian Ministry for Cultural Affairs in 2006. I've also had a two year full time scholarship from The Norwegian Composers Fund. I was accepted as a member of the Norwegian Composers Society in 1991 and NOPA (society for composers and authors of popular music) in 2017. Furthermore member of Kunstnerforeningen (the artist's society established in 1848 since 2017.
I was member of the Music expert committee in the Norwegian Society of Composers May 2014 until May 2017. Since May 2017 in the election committee.
I've lived at the total of 11 years in Germany. Two of them in Berlin and nine in Lübeck.
Esthetic position
I often use my aphorism that I've got a lot to tell, but nothing to say. But I'm convinced there is something more to life than the mainstream (philosophical) materialism and «new age» well-being spirituality. The foundation of Europe is build on judea-christian humanism. I think there is a possibility to use science to describe reality, and humaniora to explain reality. I am very exited about of how the Swedish thinker and mystic Emanuel Swedenborg (1688-1772) saw a way to combine the to opposite positions, where everything in the material world corresponds with the spiritual world, and he talked bout a «heavenly space between the atoms». Arnold Schoenberg (1874-1951) stated in his book Style and Idea, that Swedenborgs concept of correspondences was the model for his own concept of «unity of musical space».
Music is for me about memory, melancholy and meaning. My music is highly emotional, but that doesn't exclude the fact that it is built on a high degree of formalized determinate thinking; not improvisation. I use what can be described as idiomatic pluralistic composition technics. But it's not a post-modern collage dilettantism, where it's justified to think everything is allowed because there is no truth in a metaphysical sence.
I'm very aware that my esthetically position cannot be separated from my ethic view. True art derives from necessity and not just from wanting (Luca Lombardi).
Music Cooperations:
Some of the musicians and conductors whom I have been working with are: Frans Helmersson, Rolf Petrich, Jan Stigmer, Madelene Berg, Hartmut Schulz, Mauro Tortorelli, Angela Meluso, Anders Vinjar, Morten Cranner, Kari Elise Slinning, Rolf Gupta, Malin Kjelsrud, Bjørn Sagstad, Lars-Erik ter Jung, Sérgio Carolino, Trygve-Johan Simonsen, Tirill Mohn, Finn Coren, Ari Raisilainen, Andreas Peer Kähler, Brjánn Ingasson, Ole Martin Huser-Olsen, Erik Aldenheim-Nerheim, Thore Engen, Andreas Röhrig (a.k.a Alan Jay Reed), Peder A. Rensvik, Michael Antrobus, Camilla Hoitenga, Jenny Q Chai, Elise Båtnes, Ole Martin Huser-Olsen, Alessandro Cazatto, Carmine Consetta Rizzi, Laura Pietrocini, Marco Fiorentini, Valerio Vicari (Roma Tre Orchestra), Lidia Dottore, Lorenzo Rundo, David Simonacci, Marco Simonacci, Fabiola Gaudio, Jacob Beranek Hvattum, Live Berger Brekke, Nora Dahlberg, Eunice Cangianiello, Bergen Philharmonic Orchestra,
Festivals:
Oslo Chamber Music Festival, Autunnale (Bergen/Norway), Brass Wind (Bergen/Norway), Musica Nova (Sofia), Schleswig-Holstein Music Festival (Emkendorff/Germany), Sächsisch Böhmische Music Festival (Lepzig/Germany), Nordic Music Days (Reykjavik/Iceland and Turku/Finnland), Equinox (Cologne) – four times, Ny Musikk (IGNM-Norway) Mini Festival at Aker Brygge, Oslo, 100 Bars for Cage/Oslo,
Other concert venues:
Mikkeli/Finnland, Kristiansund (North)/Norway, Porto/Portugal, Lübeck/Germany, Gelbensande/Germany, Oslo/Norway, Kristiansand (South)/Norway, Bodø/Norway, St.Petersburg/Russia,
Other artists:
Yngve Næsheim, Kristin Rasmussen, Terje Winther, Malin Kjelsrud, Tulla Elieson, Thomas Wiederberg, Nico Wiederberg,
Some words on illness
I've been handicapped since birth due to an infection that destroyed my left hip. Because of that, I've been in and out of hospitals regularly since then, and undergone a lot of surgery and other orthopedic treatments. I've spent long and consecutive periods of time, chained to a hospital bed, in pain, «starving», lonely, as a child 600 km away from my parents in Oslo an other part of the country. But I had a very empathic and wise teddy bear, my own sense of humor and a highly developed fantasy, and a extensive inner life.
In 2012 I was diagnosed with Myalgic Encephalomyelitis (ME), after an other surgery in 2011. ME is a chronical severe illness, probably an autoimmune neurological condition. My body is weary and full of pain, and the main problem is that rest and sleep isn't refreshing, so I'm constantly extremely tired. But that doesn't hinder me writing music.
Writing music is for me a necessity, so I continue to compose within the tight boundaries of my illnesses. And I am very privileged working with musicians, conductors and have a publisher that believes in my work through performances and commissions. And that there is an audience that appreciate what I do!
My wife has written at text about me, that I find very describing.
http://www.malink.no/carvings-an-analysis/