Saint Hildegard of Bingen, who lived in the Rhineland, was born nearly one thousand years ago. A most extraordinary woman, who was an abbess, poet, philosopher, artist, writer, composer, mystic, theologian and teacher. She was also a most courageous and unique person who fought against the rigidity and narrow-mindedness of some of her contemporaries. From childhood onwards Saint Hildergard had profound visions and saw humans, as "Living sparks of God's Love, coming from God as daylight comes from the Sun".  She felt and saw the Harmony of all Creation and the unity and place of men and women within it.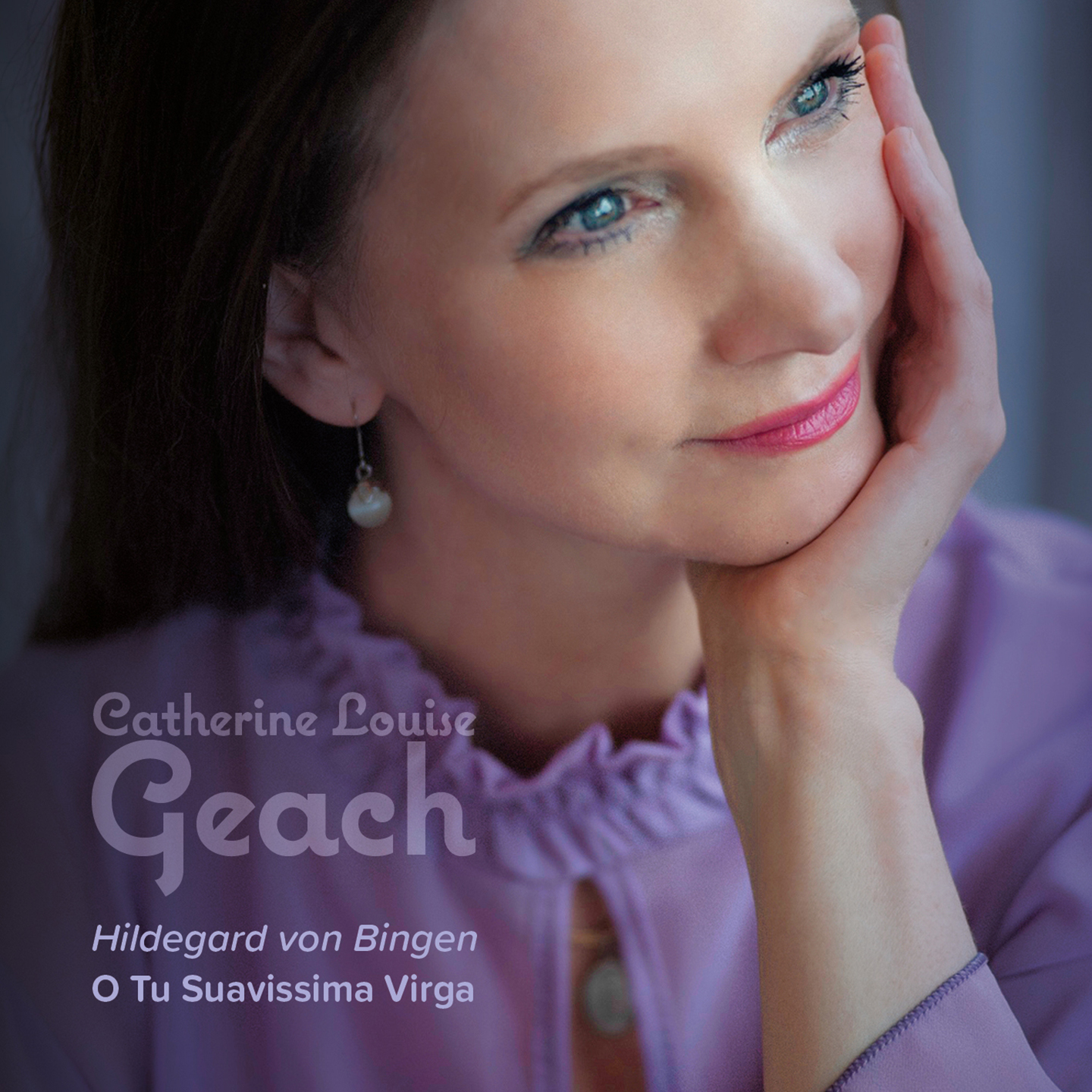 As in her writings published as books and her sublime compositions, all reflects her mystical vision of God and humanity and the Divine nature of all living things. Her Music are as beautiful poems weaving and flowing, so that both singer and listener enter a state of peace and sublime joy.
I made these recordings upon my knees because of the Sacredness of these works, which in their profundity, go even beyond religion or creed and are for all people.
Both the solo Violin Partitas and Sonatas  of Johann Sebastian Bach and the Vocal Compositions of Hildergard von Bingen help the musician and the listener to find another dimension,  one of inner harmony and a state of Love.
After living in Cambodia during the war and as a musician witnessing there the healing power that music has for children and adults and even for myself during great personal adversity; then, in a world that is today so divided and in pain, it is my profound wish that Music brings Love and Healing in the World and in the hearts of all beings every where.
TRACKLIST
Hildegard von Bingen (1098 – 1179)
Ave Generosa (5'58'')
(Solo Soprano)
Johann Sebastian Bach (1685 -1750)
Partita No.1 in B minor – 2nd Double (Violin) (8'54'')
(From the solo Violin Sonatas and Partitas)
Johann Sebastian Bach
Partita No.3 in E – Preludio (Violin) (5'14'')
(From the solo Violin Sonatas and Partitas)
Johann Sebastian Bach
Sonata No 1 in G minor – Adagio (Violin) (4'48'')
(From the solo Violin Sonatas and Partitas)
Hildegard von Bingen
O Tu Suavissima Virga (6'29'')
(Soprano)
Hildegard von Bingen
O Virtus Sapientiae (2'15'')
(Soprano with Harmonic bass)