The Genève Music Band Contest ended after two days of intense listening and careful analysis.
The prestigious international jury issued its verdicts and the most important moments were broadcast for the audience in streaming.
The contest took place at the Warwick Hotel in Geneva, where the greatest orchestras competed for the first time.
The video performances have been carefully examined by the renowned international jury, made up of important personalities from the musical world and gathered under the Artistic Director, Maestro Paolo Mazza (Italy), and the President of the Jury, Maestro Franco Cesarini (Switzerland).
The jury: M ° Jose Alcacer Dura (ES), M ° Bert Appermont (BE), M ° Jacob De Haan (NE), M ° Delio Goncalves (PT), M ° Jan Van Der Roost (BE).
The consultations led to the following results:
---
1st PLACE Musikverein Oßweil Stadtkapelle Ludwigsburg (Germany)
3rd Category
Name of Conductor: M° Susanne Bader
Compulsory piece: Victory (Jan de Haan)
Free choice piece: Heatherwood Portrait (James Barnes)
---
3rd PLACE Corpo Musicale Lonato del Garda (Italy)
2nd Category
Name of Conductor: M° Carlo Righetti
Compulsory piece: Sulle orme di Francesco (Salvatore Schembari)
Free choice piece: Condacum (Jan van der Roost) 
---
1st PLACE Symphonic Band Majovak Karvina (Czech Republic)
Category Excellence
Conductor name: M° Petr Ženč
Compulsory piece: Pagan dances (James Barnes)
Free choice piece: Divertimento (Oliver Waespi)
---
Bam Music, promoter and organizer of the event, will produce and organize the European tour in which all the competitors will participate.
The competition dedicated to composers was won by Marco Salvaggio (Italy). BAM MUSIC will publish the score of his song, entitled "Aesthetic Sound Energy".
Finally, the Lifetime Achievement Award was presented to M ° Douglas Bostock who collected it personally on Saturday 30 October.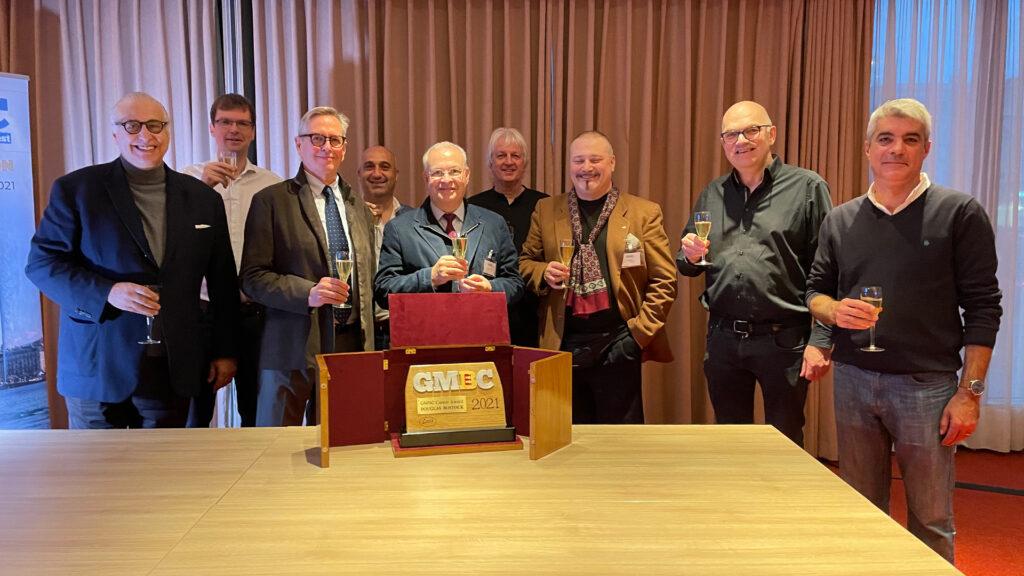 You can watch the videos of the live broadcasts, the interviews and the speeches of the symposium of the artists of the European Association Women Band Conductor on the GMBC Facebook page.