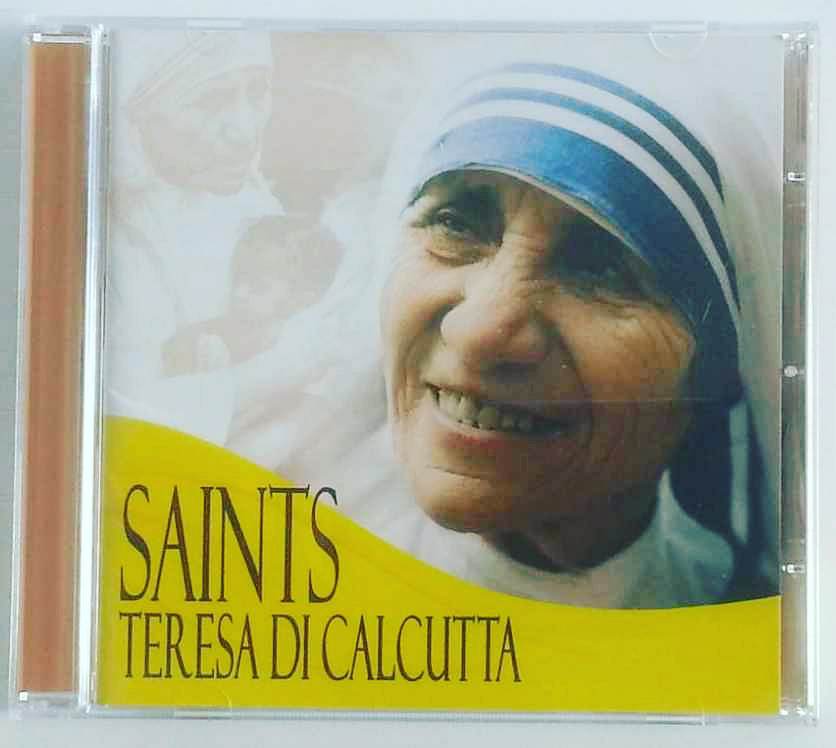 The CD "Saints – Teresa di Calcutta" has been republished by BAM, inserted in the series of albums that celebrate the experiences of twenty saints. The CD, produced under the patronage of the Pontificio Istituto di Cultura, includes 11 songs written by seven different artists to celebrate the incomparable and wonderful life of Mother Teresa of Calcutta. The re-release has been accompanied by a clip of "Canticum Cordis" on BAM Youtube Channel.
The series "Saints" is inspired by the high values ​​of love, pain and the encounter with the divine. The re-release of the CD dedicated to Santa Teresa, after the success got in 2017, just anticipates the release of the new album dedicated to Pope John Paul II, 13 years after his death.
Order the CD here
E' stato ripubblicato da BAM il CD "Saints – Teresa di Calcutta", inserito nella collana di album che celebrano le esperienze di venti santi. Nel CD, realizzato sotto il patrocinio del Pontificio Istituto di Cultura, sono inclusi 11 brani di sette diversi artisti che intendono raccontare e celebrare la vita di Madre Teresa di Calcutta. La ripubblicazione del CD è stata accompagnata da un videoclip del Canticum Cordis sul canale Youtube di BAM.
La collana è ispirata dai valori dell'amore, del dolore e dell'incontro con il divino. La ripubblicazione del CD dedicato a Santa Teresa, dopo il successo ottenuto nel 2017, anticipa di poco l'uscita del nuovo album dedicato a Papa Giovanni Paolo II a 13 anni dalla sua scomparsa.
Ordina il tuo CD qui