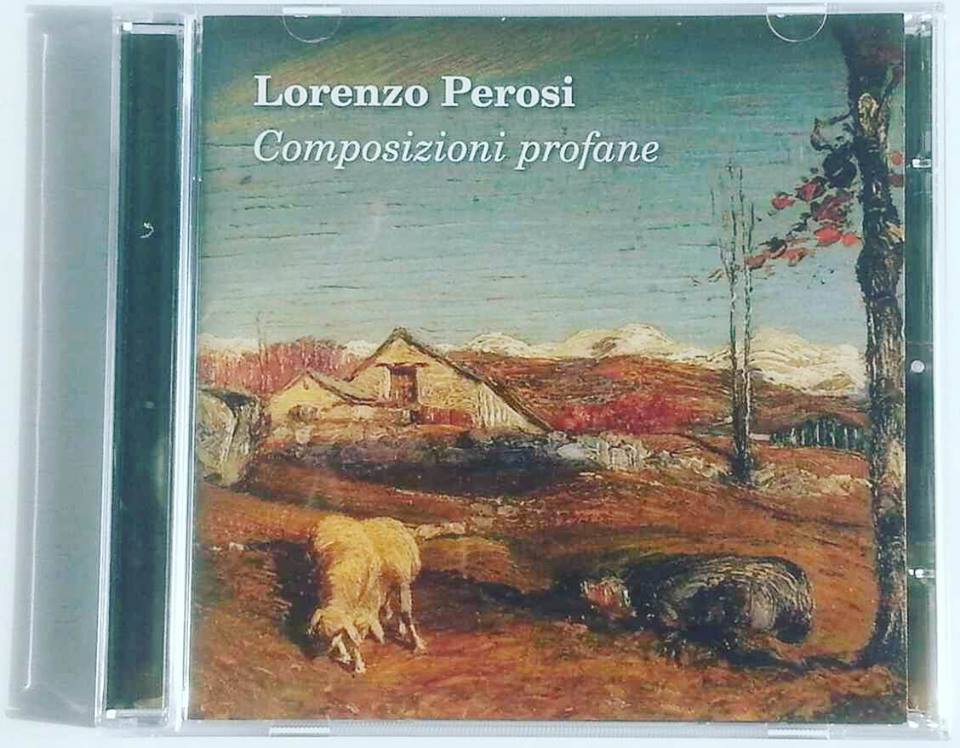 "Composizioni profane" is now available on BAM Music Catalog. The CD celebrates the rediscovery of Lorenzo Perosi art through the collection of unpublished songs by the Tortona priest, one of most productive composers across '800 and '900. BAM has acquired and protected all the rights of its entire unpublished archive. It was already available on the main online music stores for download and streaming.
The recordings were completed in Grazie di Curtatone (suburbs of Mantova) last June under the direction of Maestro Carlo Benatti and the supervision of Maestro Arturo Sacchetti, a leading expert of Perosi art, who worked with nine singers coming from everywhere.
The rediscovery of the "Perosi profano" is the result of an agreement between BAM and Istituto per le Opere di religione; it's the beginning of this course that will develop further in the next months and years thanks to new precious recordings.
È disponibile anche in formato CD "Composizioni profane", il lavoro dedicato alla riscoperta dell'arte di Lorenzo Perosi. Si tratta di una collezione di inediti del sacerdote di Tortona, uno dei più prolifici compositori di musica sacra a cavallo tra '800 e '900. Per questo la casa discografica BAM ha acquisito e protetto i diritti del suo intero archivio inedito. Era già disponibile in formato digitale su numerosi stores online
Le registrazioni dei brani si sono svolte nel 2017 a Mantova, città con la quale Perosi ha sempre mantenuto un forte legame. Il CD è stato realizzato con le voci di nove artisti provenienti da tutto il mondo sotto la direzione del Maestro Carlo Benatti e la supervisione del Maestro Arturo Sacchetti, uno dei massimi esperti dell'arte perosiana.
La riscoperta del "Perosi profano" e di tutto il catalogo inedito è il frutto di un accordo tra BAM e l'Istituto per le Opere di religione; non è che l'inizio di un percorso discografico-editoriale che nei prossimi mesi e anni si svilupperà ulteriormente grazie a nuove preziose registrazioni e pubblicazioni.