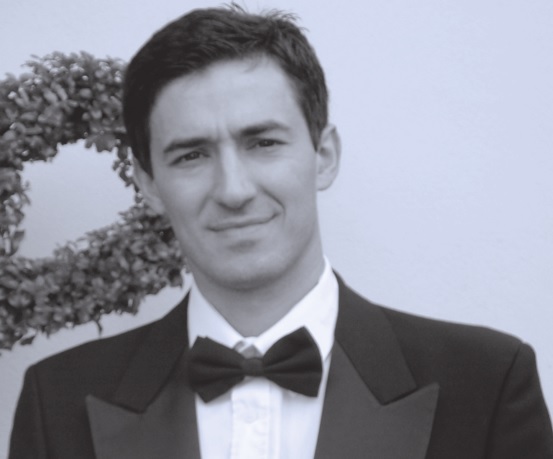 BAM will release the CD "Te Deum, op.30" by Antonello Rizzella next Spring. The album has been made in collaboration with Coro da Camera del Conservatorio di Como, directedy by Domenico Innominato, and Coro femminile Clara Wieck, directed by Stefano Stefanoni.
The CD tracks, all presented in World Première Recording, reproduce in a modern key a genre with a long and deeplyrooted history such as sacred music. Rizzella does it with personal style without forgetting about the tradition and the eminent past of this musical genre.
Antonello Rizzella has achieved his degree in piano at the Conservatorio "Dall'Abaco" in Verona and in Choir Direction and Music Didactics at the Conservatorio "G. Verdi" in Como. He is currently teaching Music Disciplines in various Public and Private Institutions near Como. He has recorded and released many CDs and moreover he has performed as pianist as well as director in several Northern Italy cities.
Watch the official cover on Instagram
Verrà pubblicato in primavera da BAM il CD "Te Deum, op. 30" di Antonello Rizzella. L'opera è stata realizzata con il Coro da Camera del Conservatorio di Como, diretto da Domenico Innominato, e con il Coro femminile Clara Wieck, diretto da Stefano Stefanoni.
I brani del CD, proposti in prima registrazione mondiale, ripropongono in chiave moderna un genere con una tradizione forte e radicata come la musica sacra. Rizzella lo fa con stile personale senza stravolgere la tradizione di questo genere musicale di successo.
Rizzella si è diplomato in pianoforte presso il Conservatorio "Dall'Abaco" di Verona e in musica Corale e Direzione di Coro e in Didattica della Musica presso il "Verdi" di Como. Insegna attualmente discipline musicali presso varie istituzioni pubbliche e private del comasco. Ha pubblicato diversi CD e si è esibito come pianista e direttore in numerose città del Nord Italia.