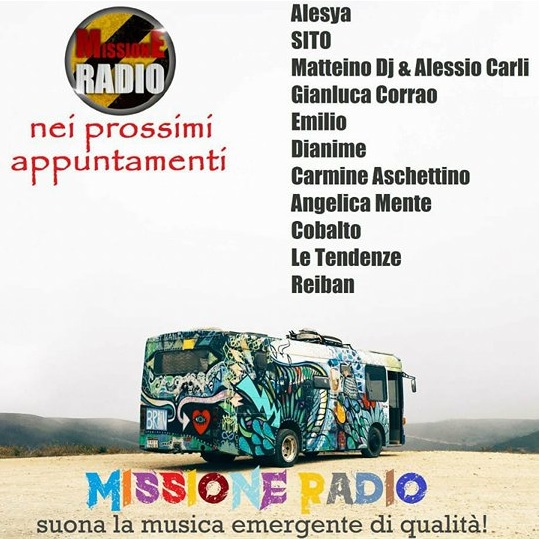 "Angelica Mente" will be on air with "Missione Radio" starting Saturday November 11th. Missione Radio is a format by MEI, totally dedicated to italian emerging music. It's on air on many radio stations. (click on the picture to discover)
The "duo", made up by Nicoletta Magnani and Paul Monari, has recently been in the music scene attracting audience and critic positive appreciations. They already published "Inverno blu+rosso" with BAM International.
Le canzoni del duo Angelica Mente da sabato 11 novembre all'interno di "Missione Radio", il format radiofonico del MEI dedicato alla musica italiana emergente di qualità. Missione Radio va in onda su numerose emittenti del circuito (clicca sulla foto per conoscerle tutte).
Il duo composto da Nicoletta Magnani e Paul Monari si è affacciato da pochi anni nel panorama musicale ed ha già riscosso un successo di pubblico e di critica. Con BAM International hanno già pubblicato "Inverno blu+rosso".