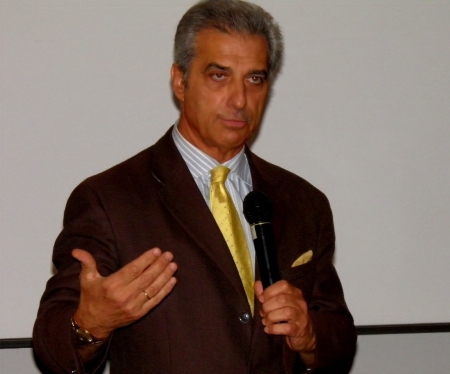 The Biography of Maestro Arturo Sacchetti is going to be completed soon. The book, written by Adriano Bassi, will be published by BAM International. "The goal of this book is to tell about one of the most influent personality in the story of music across 20° and 21° Century", Maestro Bassi said.
"Sacchetti was a witness to the mutations in the classical music world experimentation. He synthesized the many intellectual traditions of musical history by reaching their own style and executive style completely disconnected by the reductive stylistic fences", Bassi said.
Adriano Bassi is a pianist and music critic. The biography is going to valorize this important reality, staring over time all the multiform aspects that have always characterized his musical style. Sacchetti is former director of Coro da camera della Rai, professor at Conservatorio di Santa Cecilia di Roma and director of many musical institutions in Italy.
"Moreover we want to highlight the voice of a protagonist of our time; it's very important because too often people who are writing about history are used to giving a lot of space to the musicians of the past forgetting the musician who are still alive", Maestro Bassi pointed out.
E' in via di completamento la biografia del Maestro Arturo Sacchetti, il libro di Adriano Bassi che verrà pubblicato da BAM International. "Il libro ha lo scopo di porre l'accento su una delle figure più importanti e centrali del mondo della musica a cavallo fra il XX° e XXI° secolo spiega il Maestro Bassi – Arturo Sacchetti è stato ed è testimone diretto e vitale delle mutazioni avvenute nel mondo musicale classico e di sperimentazione. Con la sua personalità forte ed innegabilmente indipendente ha saputo sintetizzare le numerose scuole di pensiero della storia musicale raggiungendo un proprio stile compositivo ed esecutivo completamente avulso da mode o steccati stilistici riduttivi".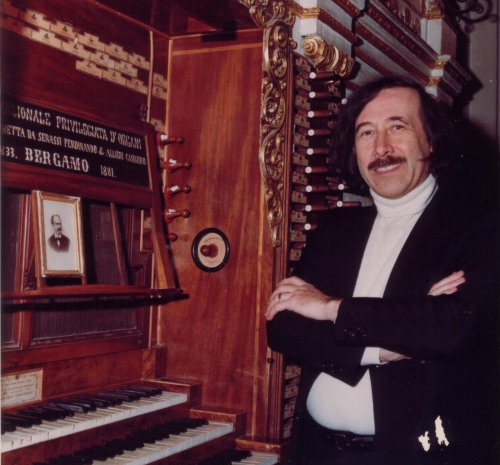 Adriano Bassi è un noto pianista nonché un apprezzatissimo critico musicale. La biografia ha lo scopo di valorizzare questa importante realtà, fissando nel tempo tutti gli aspetti multiformi che hanno sempre contraddistinto Sacchetti nel panorama musicale, quali il concertismo, la composizione, la direzione orchestrale e la musicologia, nonché la ricerca instancabile di manoscritti inediti ed altro ancora.
Il Maestro Sacchetti è stato direttore del Coro da Camera della Rai, professore al Conservatorio di Santa Cecilia di Roma e in altre numerose istituzioni musicali italiane. "Inoltre – conclude il Maestro Bassi – il lavoro ha il pregio di evidenziare "in presa diretta" la voce di un protagonista del nostro tempo, rendendo così giustizia ad un continuo mistake della storia e di chi si occupa di storia, poiché spesse volte ci si dimentica dei musicisti ancora presenti fra noi, dando molto spazio a musicisti del passato. Un libro da divulgare come preziosa testimonianza di un percorso musicale pulsante e disincantato.