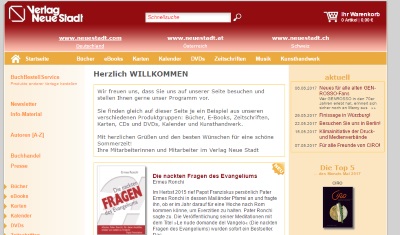 The CD "I'm coming Home" by Marcy is now on sale on Neue Stadt for German, Austrian and Swiss customers. The CD is produced by BAM International.
More informations here
E' in vendita anche su Neue Stadt il CD "I'm coming home" di Marcy, prodotto da BAM International.
Attraverso il link diretto è possibile ottenere maggiori informazioni sul prodotto. Neue Stadt si occupa della vendita del CD in Germania, Austria e Svizzera.